About American Radiology Technologies (ART)
ART is a national teleradiology practice comprised of an elite group of board-certified, fellowship-trained radiologists who interpret predominately within their individual subspecialty.
---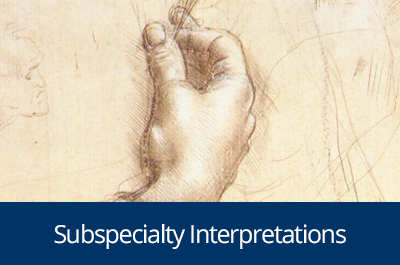 ACCURATE and DEFINITIVE REPORTS:
We Provide Expert and Proactive Interpretations and Welcome a Collaborative Team Approach.
Our Reports are Tailored to Answer the Specific Clinical Question in a Manner that Aids in Effective Patient Treatment.
URGENT CARE INTERPRETATIONS:
Including MRI and CT Scans
Real-Time Gray Scale and Doppler Ultrasound Examinations
Radiographs
ART'S TELERADIOLOGY PLATFORM ENABLES CLIENTS to SECURELY ACCESS and VIEW PATIENT IMAGES with LINKED REPORTS from ANY DEVICE with ANNOTATION of KEY IMAGES to EXPEDITE REVIEW. 

INDIVIDUAL SUBSPECIALTY INTERPRETATIONS: 

Musculoskeletal MRI:

Special and Insightful Expertise including the Radiology of Orthopedics and Sports Medicine.

Podiatric Imaging:

 ART is One of the Largest and Most Experienced Foot and Ankle Radiology Practices in the Nation.

Neuroradiology:

Brain, Neurovascular, Spine, ENT (Otorhinolaryngology) Interpretation by a CAQ Neuroradiologist (Certificate of Added Qualification) within the Speciality.

Oncologic Imaging:

Nuclear Medicine and PET Scans, including Serial Follow-up Evaluations.

Medicolegal:

Special Expertise in Interpreting Personal Injury and Worker's Compensation Studies Utilizing the Proper Lexicon.
COMPETITIVE RATES and NO MINIMUM VOLUME REQUIREMENT

SHORT TURNAROUND TIME

We Strive for a 24 Hour Turnaround for Routine Scans and STAT Reads are Done within the Hour.
Our Physicians and Staff are Directly Accessible to Ensure Delivery of the Highest Level of Client Service.

READILY ACCESSIBLE PHONE CONSULTATIONS:

Preoperative Planning and Noninvasive Clinical Patient Management.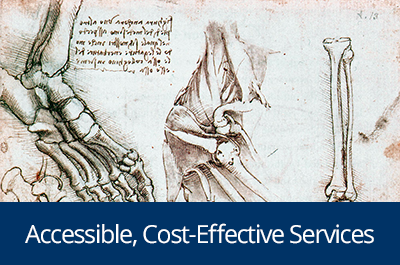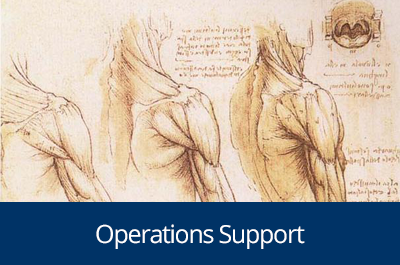 OPERATIONS SUPPORT

Our Team has Extensive Experience in Facility Credentialing such as ACR and IAC MRI Accreditation, Licensing, and Regulation Adherence.
We are Available to Provide Technologist Training, Imaging Protocol Development/Support, and Imaging Policy and Procedure Guidelines.

STAFFING SUPPORT FOR RADIOLOGY GROUPS

We Have the Ability to Provide Subspecialty Support to Hospital-Based Radiology Groups without the Expense of Hiring Additional On-Site Staff.